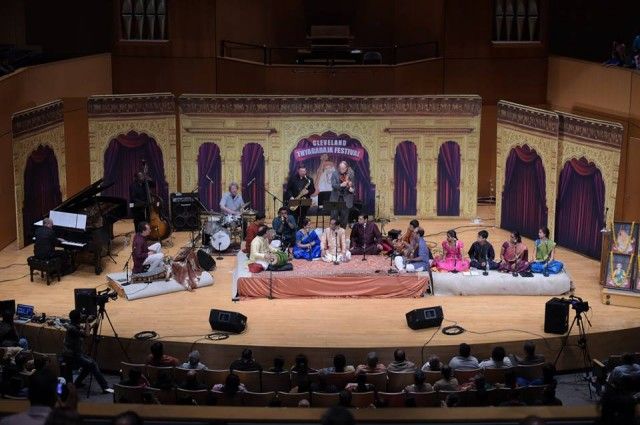 I absolutely love how music can transport you to another time or place. For the past two weeks I have been in India (even though the furthest I traveled from home was Cleveland.)  I was transported to India through numerous rehearsals with my friends the Carnatic Brothers along with several concerts and workshops all culminating in a performance with the legendary singer, Dr. M Balamuralikrishna. It was a great couple weeks and my understanding of Carnatic music deepened considerably. I'm looking forward to actually traveling to India for more performances with these great musicians this November.
Now it's time to return to my Michigan roots through performances this weekend with two of my favorite singer/songwriters, Joe Reilly and Lesley-Anne Stone, along with the wonderful Michigan jazz artists Marion Hayden, Gayelynn McKinney, and Alison Radell. We will be performing together this Saturday and Sunday in a group led by Joe at the Detroit Zoo's Green Fest – two set both days (Noon and 2pm).
Then next weekend, Saturday May 3rd, I am thrilled to be part of the Downriver Day of Percussion. This all-day event will take place at Roosevelt High School (540 Eureka Rd., Wyandotte, MI 48192). Students from middle school through early college can register here to participate in the event. Registration fee is $20.00 and includes an evening concert. I will be presenting an embaire xylophone clinic at 10:55am and will be performing at the end of the day at 6:30pm. Please spread the word to curious young percussionists!