Global Steelpan Music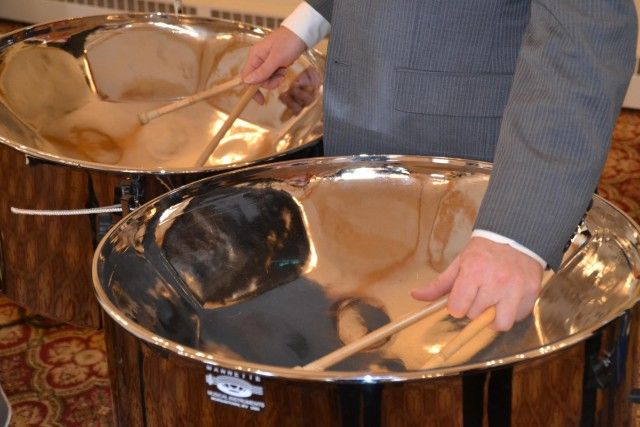 The unique, rhythm-driven music of Southpaw Isle stretches into and beyond jazz, classical, samba, and calypso.  The group is notorious for high quality performances that are sure to keep you moving and begging for more! Performance credits include the world premier of  "A Caribbean Christmas Mass", sold-out performances in the Detroit Symphony Orchestra's Educational Concert Series, and an appearance in the finals of the World Steelband Festival in Trinidad.  The group's has released the CD's, "Carol of the Pans" and "Piazzolla plus 5" on the Jumbie Records Label.
Mark Stone, Director, was introduced to the steel pan by one of the instrument's creators, Mr. Ellie Mannette, while performing in the Symphony of Steel at West Virginia University. In 2001, Mark traveled to Trinidad where he played in the finals of the individual steel drum competition and throughout the carnival festivities with the Scrunters Pan Groove. He is a creative and energetic double second player who stretches the limits of the steel drum sound.
Southpaw Isle's lead pan player is Lesley-Anne Stone, performing on an invader style tenor pan. Her expressive solos and lyrical melodic playing give the group its distinctive sound.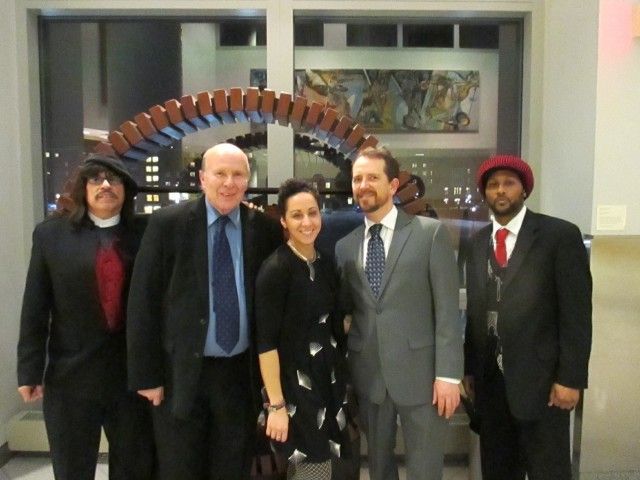 The bass-man in Southpaw Isle is John Dana. A veteran of the Detroit and New York jazz scene, John's rock solid bass grooves provide the foundation for the ensemble. He is an incredibly versatile bass player, equally comfortable in a wide range of musical genres.
Miguel Gutierrez is a dynamic percussionist, versed in a variety of styles. Through his expertise in a wide range of percussion instruments, he adds color and excitement to the music of Southpaw Isle.