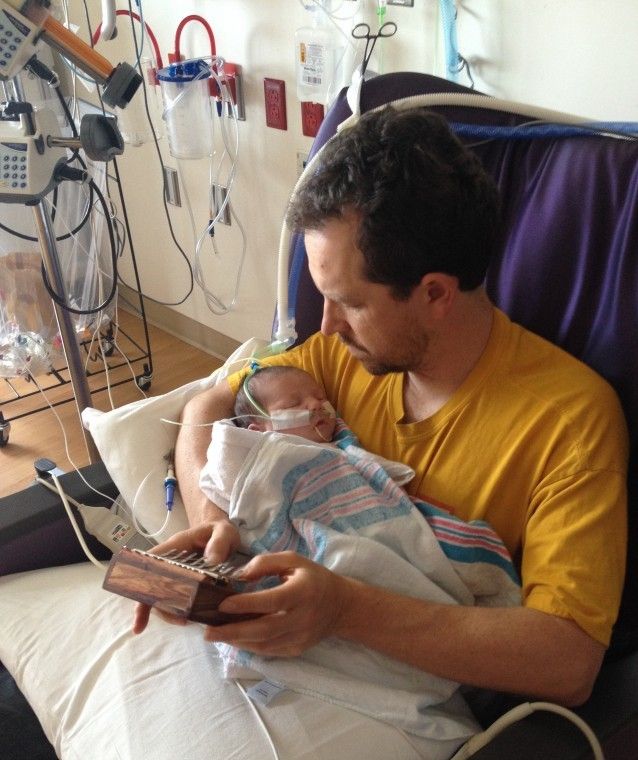 Sunday, July 10th at 2pm

: Wings of the Spirit - Interfaith Gathering @ House Concert in Bloomfield Hills
Wednesday, July 13th at 8pm

: Southpaw Isle Steelband - Summer Music Series @ Nardin Park United Methodist Church in Farmington Hills
Monday, July 25th to Thursday, July 28th

: Solo Concert and Workshops @ 11th International Percussion Festival in Quito, ECUADOR
This past month was intense, the most challenging of my life. I am thrilled to be getting back to playing some music in the month ahead.
My son Paxton Lloyd Stone was born on May 26th with an undiagnosed congenital heart defect. Thankfully, my awesome wife and Paxton's pediatrician realized things were not right. At 11 days old, Pax underwent heart surgery at the University of Michigan Mott Children's hospital. The operation was a success, and he spent the next 10 days of his life recovering at U of M. During this traumatic time, we received an incredible outpouring of love from all over the globe. People of all spiritual backgrounds, including Baha'i, Christian, Muslim, Jewish, Hindu, and Buddhist friends, all prayed fervently for Paxton, sending him positive thoughts and healing energy. 
I will be celebrating Paxton's recovery with a special interfaith concert this Sunday at the home of Azar and Hormoz Alizadeh in Bloomfield Hills. Saxophonist Matt Dufresne, pianist Bob Schneeweis, and I will be presenting a program of spiritually inspired works, including original compositions and pieces from John Coltrane's transcendental album "Meditations." Details, address, and RSVP information, can be found here and below. The program will include the premiere performance of "Heart Warrior," written for my son Paxton. A sneak preview of Pax and I playing his piece can be seen here.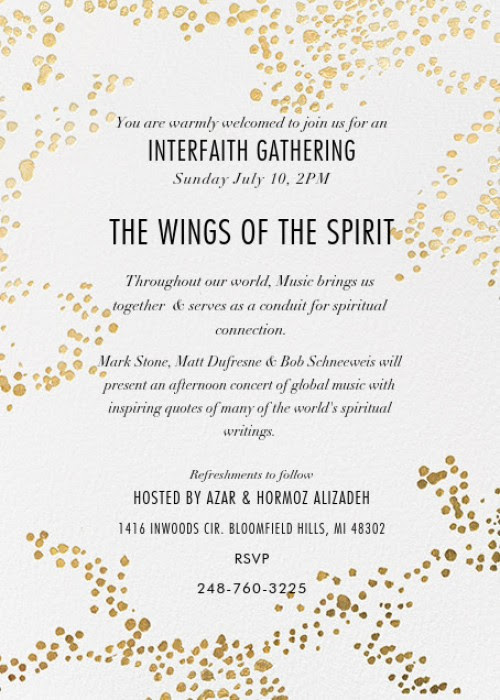 Then next Wednesday, July 13th, the Southpaw Isle Steelband will be performing at 8pm as part of the Nardin Park United Methodist Church's Summer Music Series in Farmington Hills. This free concert will feature exciting steelband music performed by Lesley-Anne Stone (lead pan), Pat Prouty (bass), Miguel Gutierrez (percussion), and myself (double second pans). More details can be found here.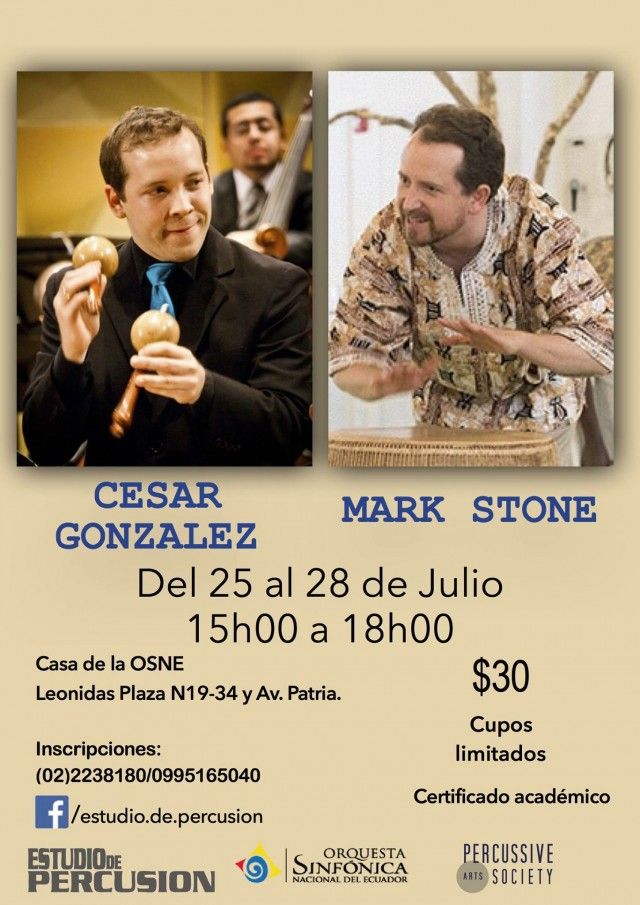 At the end of July, I will be traveling to Ecuador to present a solo performance and workshops at the 11th International Percussion and Educational Festival in Quito. I'm happy to be part of this weeklong event featuring a wide range of national and international percussion artists. I also look forward to exploring Ecuador's vast musical and cultural scene after the festival concludes with Marvin "Doc" Holladay, my predecessor at Oakland University who has retired to Ecuador.
I hope to see you at one of my upcoming performances.
Peace and Love,
Mark