Percussionist-Composer
Prof. Mark Stone is a composer-performer with a passion for using music to bring diverse communities together. An internationally recognized percussionist, Stone has performed with the foremost musicians of Uganda, Ghana, South Africa, India, Trinidad, Ecuador, and the United States. As a composer his work is rooted in traditions stretching from classical Indian music to European concert music and American jazz to traditional African music. The cross-cultural capacity of his music has been described as, "revolutionary to our musical landscape. The experiences he gained traversing geographical borders has put him in a unique position to cross genre borders and break conceptual boundaries."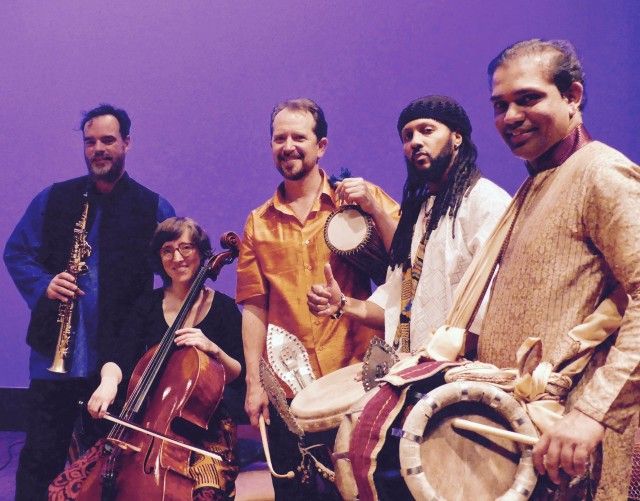 His newest project, the Stone Sound Collective, crosses these borders and boundaries as it unites diverse musicians and instruments. The group brings together ancient percussion traditions of Africa and India with the lyricism of stings and saxophone. The collective performs original compositions rooted in member's wide-ranging musical influences, creating music that celebrates the oneness of humanity by uplifting hearts, expanding minds and connecting souls.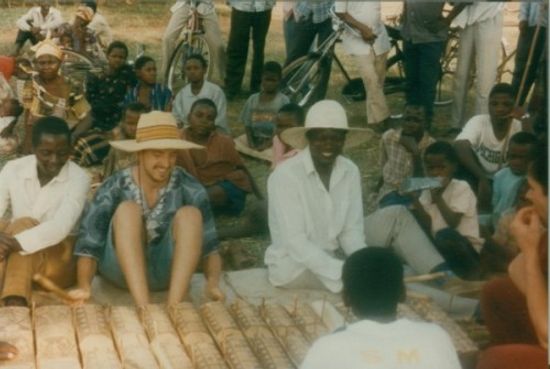 Stone was a Rotary Ambassadorial Scholar at Makerere University, where he researched traditional Ugandan music and performed with the Nakibembe Xylophone Group. As a longtime member of the Bernard Woma Ensemble, he performed twice at the Filmua Kukur Bagr Festival in Ghana, with the New York Philharmonic at Avery Fisher Hall, with the Philadelphia Orchestra at the Kimmel Center, and premiered concerti for gyil trio and orchestra with the South Dakota Symphony, Minnesota Orchestra, Albany Symphony, Berliner Symphoniker, and Kwazulu-Natal Philharmonic (South Africa). Through his dedication to the study of Dagara Gyil music, the Gyil Guba elders of Hiineteng, Ghana honored him with the title of "Gyil Guba" in recognition of his 2016 completion of the Gyil Goba initiation.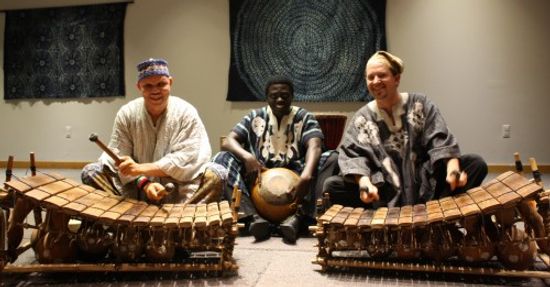 In 2012 and 2014, Stone was a featured artist in India at the Bharat Sangeet Utsav Pan-Indian Music Festivals in the cities of Chennai, Coimbatore, Bangalore, and New Delhi. Through his travels in India and regular performances at the annual Cleveland Tyagaraja Festival, he has collaborated with legendary Carnatic musicians Dr. Balamuralikrishna, Guruvayur Dorai, Sudha Raghunathan, Chitravina Ravikiran, Guitar Prasanna, and the Carnatica Brothers.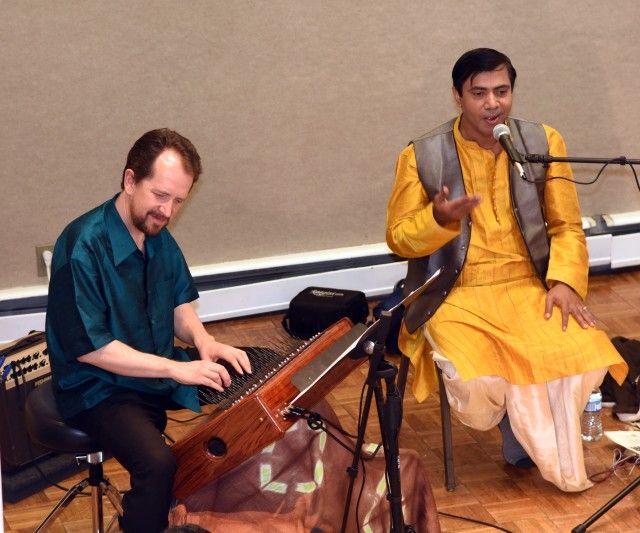 As co-founder of Jumbie Records, Stone has produced and recorded twelve albums. Through Jumbie Records, he has also sponsored annual music festivals in Ghana and Uganda, and produced many world music festivals in New York and Detroit. In addition, he has served twice as a performer/adjudicator for the International Marimba and Steelpan Festival in Johannesburg, South Africa and as a soloist/clinician for the 11th International Percussion Festival in Quito, Ecuador.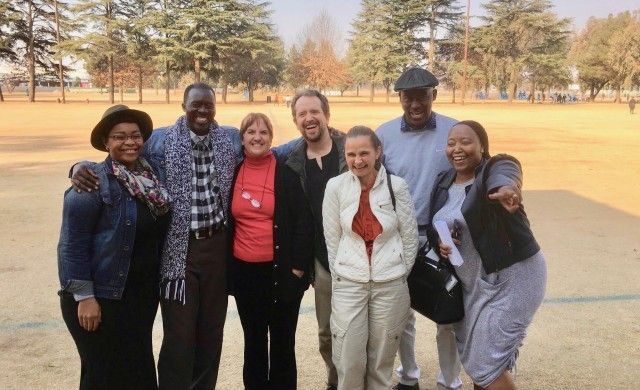 An Associate Professor of Music at Oakland University, Prof. Stone coordinates the world music and percussion programs in the School of Music, Theatre, and Dance. He is also the Arts Area Leader for the OU/Pontiac Initiative and a member of the Pontiac Arts Commission. Through the OU/Pontiac Initiative, Mark recently launched the successful Soul Food Concert Series.
As an American Baha'i, Mark Stone is dedicated to promoting equity, diversity, and a world embracing vision of humanity.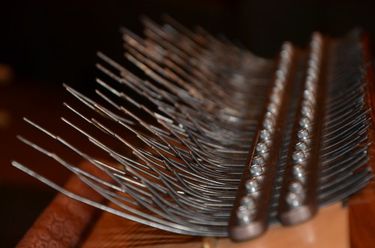 Previous events
Community Drum Workshop and Performance, Pontiac Creative Art Center, Pontiac, MI
Welcome to MarkStonePercussion.com where you can get information about upcoming events, sign up for my  monthly newsletter, purchase recordings and sheet music,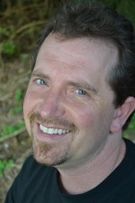 watch videos of various projects, find educational materials, and read about my travels.
Monthly Newsletter Signup