It's been a great summer with lots of fun steel drum gigs and time spent with my beautiful family. I also taught my international studies class at Oakland University (Intro. to Africa) and in August was officially promoted to the rank of Associate Professor with Tenure.
I am happy to kick off the new school year with three exciting shows. On September 14th and 15th I will be debuting my new group, the Mark Stone Trio. We play at the Michigan Festival of Gourds on the 14th at 1pm with a workshop at 3pm. This is a very cool festival, which I also participated in last year. There are many artists on hand who make all kinds of things from gourds and proceeds support the Children's Hospital of Michigan Foundation. Then on the 15th the trio performs at Oakland University's Varner Recital Hall at 4pm.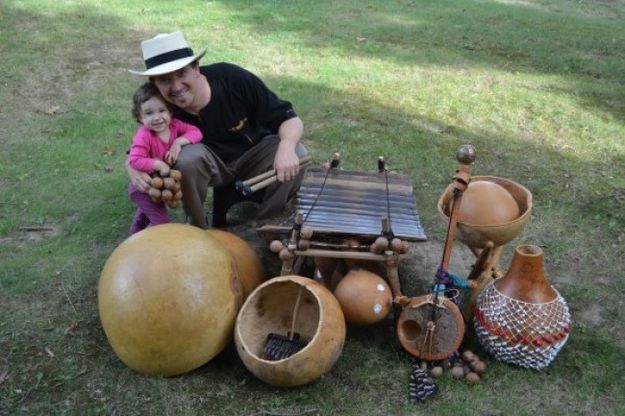 Inspired by my trip to India last November, the Mark Stone Trio uses a traditional Carnatic setup of a soloist with percussion and violin accompaniment. However, the group's original music draws on a wide-range of compositional influences, including American jazz and African mbira/marimba music. In the trio, I will be joined by violinist Alan Grubner and percussionist Dan Piccolo, whose dynamic playing runs freely across musical boundaries.
The following Sunday, September 22nd at 4pm, the Southpaw Isle Steelband will be giving a special performance at Detroit's International Institute with drummer Leonard King. The show will also feature a guest appearance by bassist Miles Brown. Rounding out the lineup are regular members of Southpaw, Miguel Gutierrez on percussion with Lesley-Anne Stone and myself on steel pans.