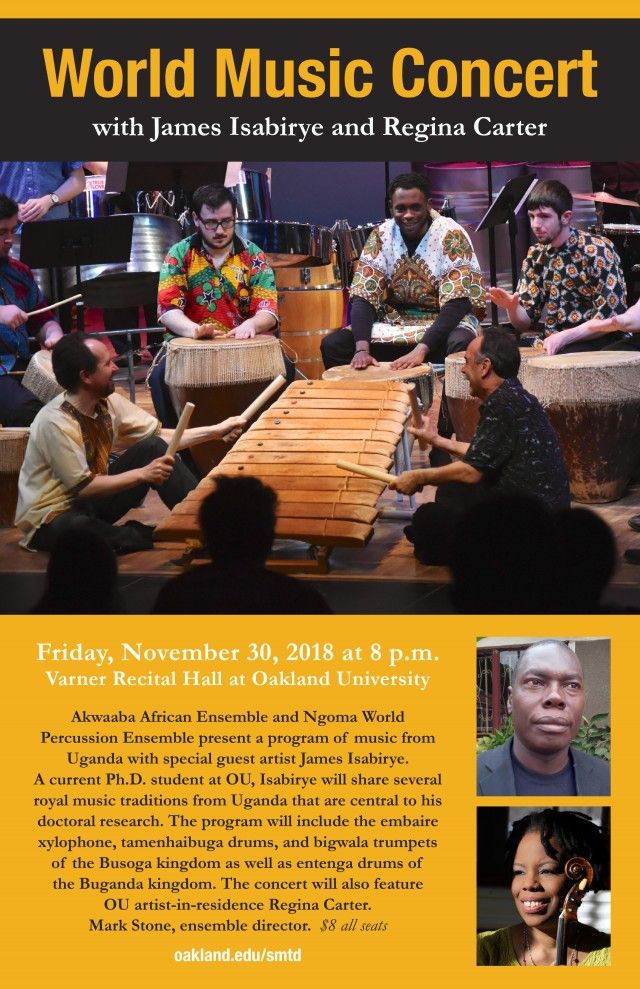 For the past two years I've had the great honor of hosting Dr. James Isabirye while he pursued a Ph.D. in Music Education at Oakland University. James has completed his program, writing a brilliant dissertation on his work in Uganda revitalizing indigenous music education practices. He heads back to home in 10 days. But before he goes, James will be sharing his music (including some of the traditions from Busoga and Buganda that he has helped revive) as the featured artist in our annual fall semester world music concert at Oakland University.
This concert will also feature students in the OU World Percussion Ensemble (Ngoma), OU African Drum and Xylophone Ensemble (Akwaaba), and our wonderful OU Artist-in-Residence, Regina Carter. My students have done great work this semester. Please come out to support them and to celebrate the music of Uganda! The concert also doubles as a farewell party for James :-)
I hope to see you there!
Mark